Tracy Morgan is headed back to the big screen!
E! News has learned the comedian and actor is in negotiations to join the cast of New Line's upcoming comedy Fist Fight.
According to The Wrap, which first reported the news, Morgan will join Ice Cube and Charlie Day when production starts later this month in Atlanta.
The movie tells the story of a mild-mannered teacher (Day) who is challenged to a fist fight by a much tougher colleague (Cube). Breaking Bad alum Dean Norris will play the school's principal while Jillian Bell will play a guidance counselor.
Ben Affleck and Jennifer Garner are doing their best to remain friends.
The former couple, who announced their decision to divorce after 10 years of marriage in June, was spotted together leaving popular sushi restaurant Nobu in Malibu, Calif. on Sunday evening.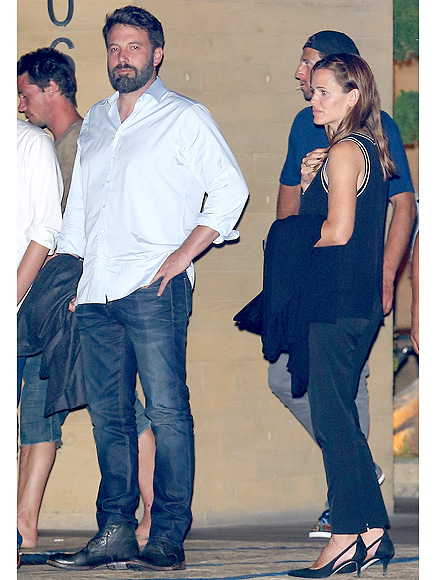 Both were dressed casually for the occasion—Jen wore a pair of navy blue slacks teamed with a matching shirt and kitten heels while Affleck sporting a button-down shirt and jeans—and they showed no signs of romance as they exited the popular eatery.
So, what does their night out mean? No one is really sure, but I think they are truly "just friends"
Could Anne Hathaway play Mary Poppins?
Earlier this month, it was reported that Disney was looking to update its classic 1964 film, and almost immediately, the Internet pinpointed "The Intern" star to step into Julie Andrews' shoes. On Sunday, ET spoke to the 32-year-old actress about being the people's favorite to take over.
Even her "Intern" co-star Robert De Niro was all for the idea.
"I saw them announce it on television and they mentioned 'Mary Poppins' and I was thinking – I said, 'That's Annie,'" the 72-year-old veteran actor confessed to ET, calling her a "terrific" pick.
But Hathaway may have some competition if she wants the role. Her friend and former "Devil Wears Prada" co-star Emily Blunt is also on many people's shortlists.
"I feel like she's going to get it – she's British," Hathaway conceded
We will just have to wait and see who Disney selects as its Mary Poppins but my bet right now would be Hathaway.